When you want a premium driving experience, you want a vehicle that's comfortable to drive, loaded with technology, and spacious enough to share that luxury with others. At Hixson Lincoln Alexandria, we think we have just the right vehicle for you: the 2020 Lincoln Navigator.
Not only does this vehicle offer an exceptionally relaxing ride, but it's also designed with tons of comfort features that really serve to make this vehicle a home away from home. To see how well this vehicle can perform in the Alexandria, Castor Plunge, and Woodworth areas, just let us give you a full tour of this SUV today!
---
Is the Lincoln Navigator Reliable?
3.5L Twin-Turbocharged V6 engine
450 horsepower
510 lb-ft of torque
Towing Capacity of 8,700 pounds
Drivers will love the Lincoln Navigator for its impressive power when you hit the gas. This SUV comes standard with a 3.5L Twin-Turbocharged V6 engine that generates up to 450 horsepower and 510 lb-ft of torque. Not only is this powertrain a ton of fun, but it gives you plenty of power to haul up to 8,700 pounds.
To help you enjoy a smoother driving experience when towing or on the highway, this engine is then paired up with a standard 10-speed SelectShift® automatic transmission. You'll have tons of gears to work with to help you reach higher speed with ease when towing. To top it off, you'll be able to manually upshift and downshift using the SelectShift® system.
---
Is the Lincoln Navigator Safe?
To help you get a much more easy-going driving experience, the Lincoln Navigator is equipped with driver-assistance features like the available Enhanced Active Park Assist. This feature will allow your vehicle to automatically park itself; if you're trying to fit into a space in the city, your SUV has it handled.
When it starts to rain, your vehicle will be prepared with a set of rain-sensing windshield wipers. This technology will automatically start your windshield wipers when it starts to rain. Your vehicle will even find just the right speed for your wipers, so you don't have to adjust your wiper speed too much.
---
Lincoln Navigator Review: Interior Dimensions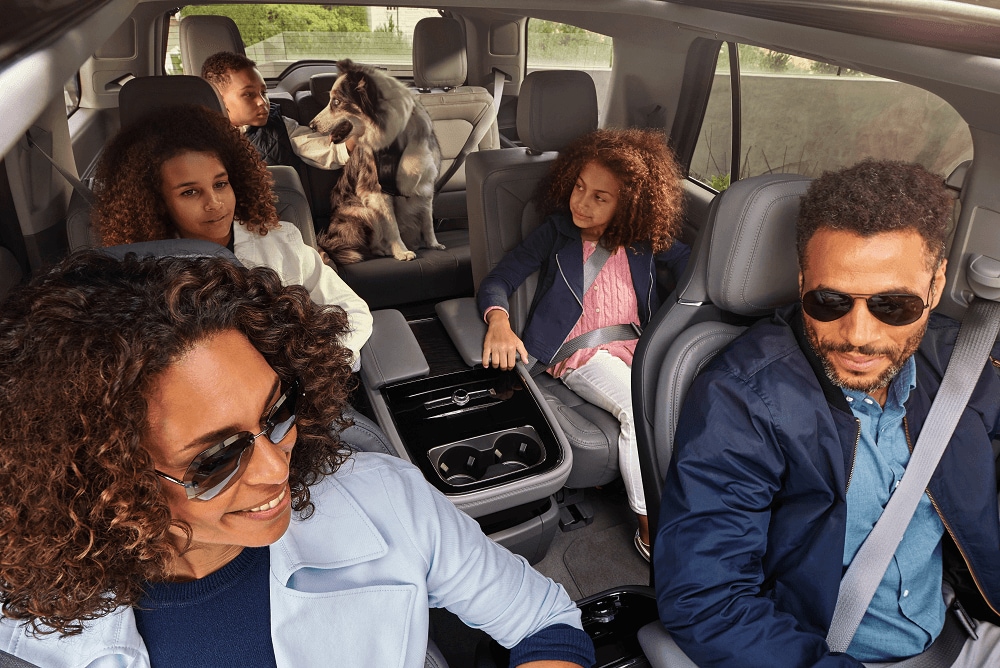 To top it all off, the Lincoln Navigator offers a very roomy cabin with tons of cargo room. With foldable back seats, you can expand your cargo space as you see fit. Take a look at these dimensions you can expect out of this vehicle:
Behind Third Row: 19.3 cubic feet
Behind Second Row: 57.5 cubic feet
Behind First Row: 103.3 cubic feet
You'll even have plenty of space for up to eight passengers thanks to a total passenger volume of 172 cubic feet. Overall, you can look to the Lincoln Navigator as an SUV you can count on for all your family trips.
---
Test Drive the 2020 Lincoln Navigator
If you're a driver who wants a bit more out of their SUV, why not upgrade to the luxury of the 2020 Lincoln Navigator? This vehicle is a great fit for anyone looking to get around Alexandria, Castor Plunge, and Woodworth, LA, in style and comfort.
When you're after a premium SUV, you can be sure Hixson has it: has a new culture, new attitude, and an easier way. To try this SUV out for yourself, schedule a test drive with us at Hixson Lincoln today!